2.18
on
August 25, 2010
at
12:00 am
It's right behind you! Oh no!
Hello everyone!
How badly do you think this will end, hmm?
Sticker set #1 has finally arrived from the printer! Though it's not the sharpest picture, I have included one below. Each sticker is 2 x 2 inches, and will be sold as a set. The charms for the key-chains are still on their way, but I will post a picture as soon as they arrive!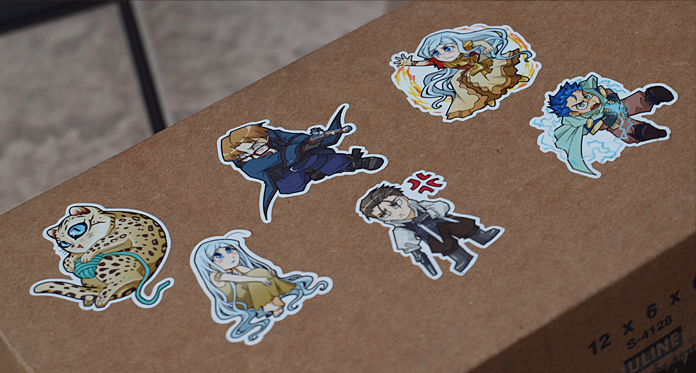 Today we passed the 200 fan mark on Facebook – so thank you to everyone who has given us a thumbs up!
As always, thank you for all your feedback and support.
Best wishes,
Savannah