2.21
on
September 4, 2010
at
12:00 am
Hello everyone!
I am about to head off for my camping trip, but I have a few things to post beforehand. First, the charms have finally arrived! Though I am still waiting for the official key-chain attachments to assemble them, it's great to have the most important part on hand. The printer did a beautiful job on them. You can see below that I already have a Vincent guarding my keys.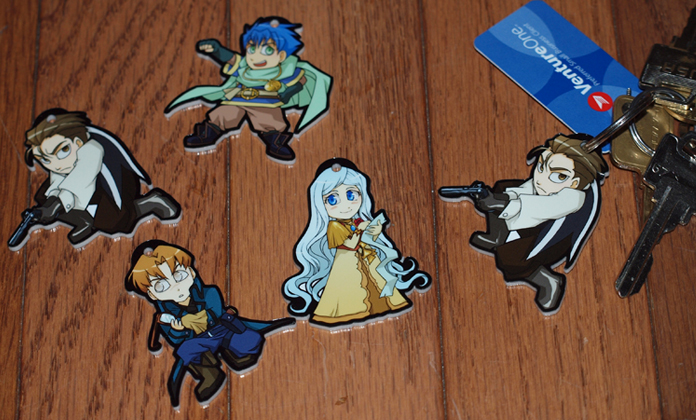 Secondly, I was surprised to see that our fans on facebook have jumped over the 460 mark! I thought we would have a little contest to celebrate. I have added a 'review' tab on the Facebook page, and anyone who writes a review will be entered into a draw. There will be two prizes; a keychain and sticker set, and a keychain and pin set. It doesn't even have to be a good review, just an honest one! Your feedback could help someone decide whether or not they want to follow Amya.
I will wait about a month before running the draw!
Anyhow, I am off to bother some bears! Have a great week everyone.
– Savannah