2.12
on
August 4, 2010
at
12:00 am
The night is far from over yet.
Hello everyone!
It was just cute little rats all along! Now Faye can rest in peace… for now.
You may have noticed the random chibi sketches popping up in the blogs here and there. These images will be turned into charms and stickers of the Amya cast. I think they will turn out just fantastic! This is all in preparation for APE in October. When they items come in, I will post some pictures of the final results.
For now, enjoy a Grumpy Vincent.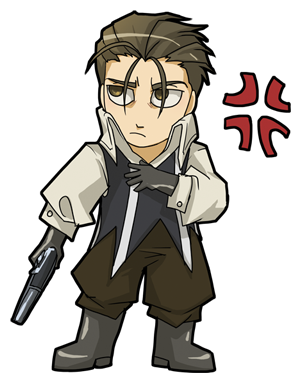 Our friend Cari over on Toilet Genie has reached the one year anniversary of her comic! To celebrate, she would like to get into the top 100 on TWC. Please consider dropping by and giving her a vote! It's a great time to take a peek at her amazing work.
As always, thank you for your feedback and support.
Best wishes,
Savannah