2.26
on
October 2, 2010
at
12:00 am
Hello everyone!
I hope you are having a great weekend. I posted this on the twitter and facebook, but forgot to post it here! In anticipation of our upcoming conventions, we have completed a set of 'character pins' for our merchandise lineup. Some of these characters do not make an appearance until chapter three. I think they turned out quite nicely!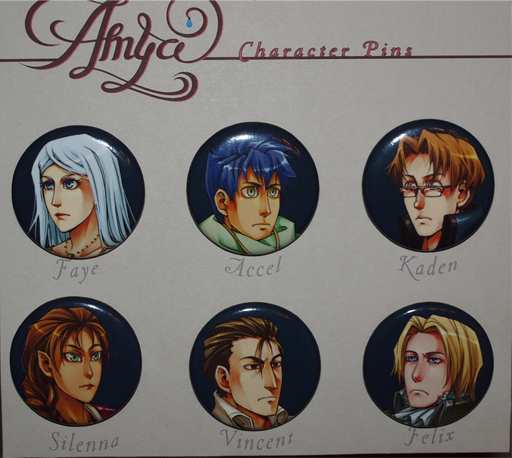 In regards to the little facebook draw, it is a new month, so the names have been pulled from the hat! Or envelope box, as it were in this case. The winner of the sticker set is Rachel Pugh, and the pin set goes to Kat Noneya. I will need you to choose the character for your keychain (Faye, Accel, Kaden, or Vincent) and send along your shipping information to admin@amyachronicles.com.
Thank you to everyone who partook!
Best regards,
Savannah