5.51
on
March 25, 2015
at
12:00 am
Hello everyone,
Thank you so much for your support!
We are in the March Mix Madness contest, if you have time, please vote for us!
Next week Andrew and I will be at Anime Boston. I've attached a handy map I put together for you to find us. Other Reverie comics are in red, while some of our other comic friends are in blue. You can click on it for the full size! I hope to see some of you there!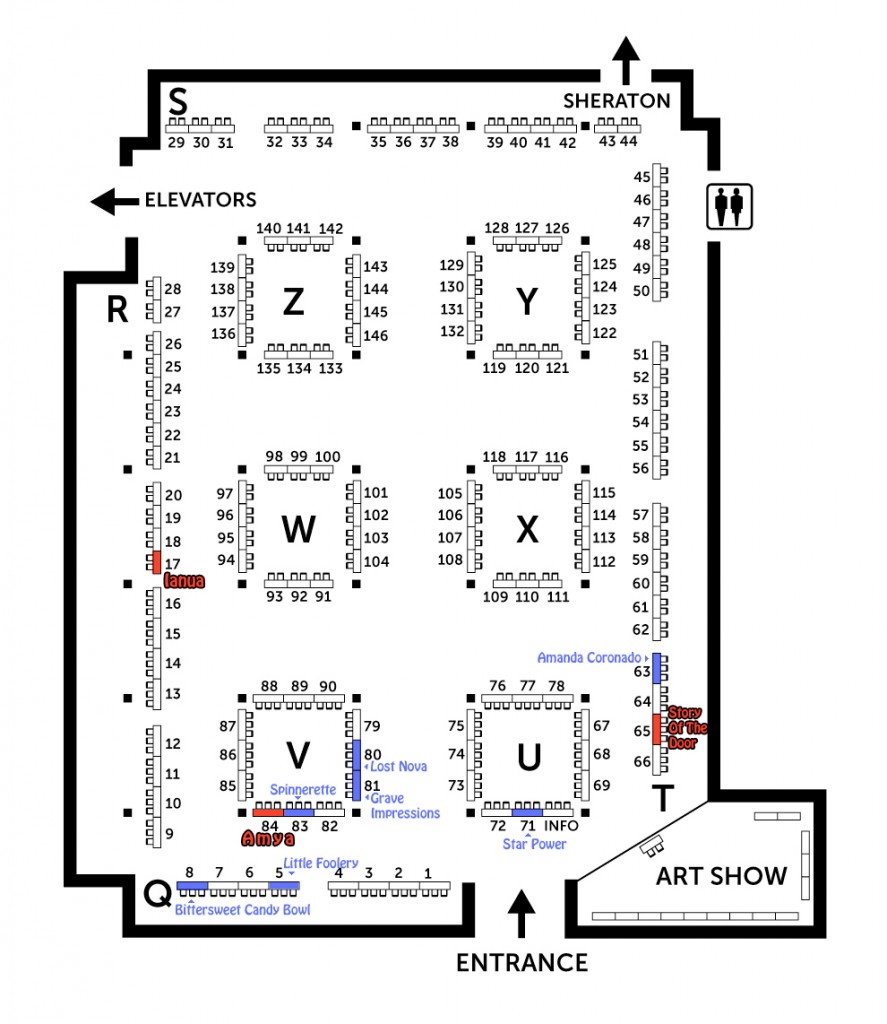 Best wishes,
Savannah