3.19
on
June 4, 2011
at
12:00 am
Hello everyone,
"Kaden is becoming impatient…"
Isn't Kaden always impatient?
I am so sorry for the delay in getting today's page up. My server was in a rotten funk! Anyhow, it is up and running again!
Just a note that Canada Post has gone on strike, so parcels may take a little longer than usual to arrive.
I'm so tired and flustered from trying to get the server back up, I can't remember what news I had to post tonight. I know there was something – I'm sure I'll remember by the next update. XD For now, I will repost Wednesday's news about the art cards!
Reminder: Rebecca has been working on some amazing Amya art cards to sell at Otakon. She is wondering what Amya characters you might like to see done! If you are planning to attend Otakon and have a specific request or would like to reserve one of the art cards seen below, please contact Rebecca for details.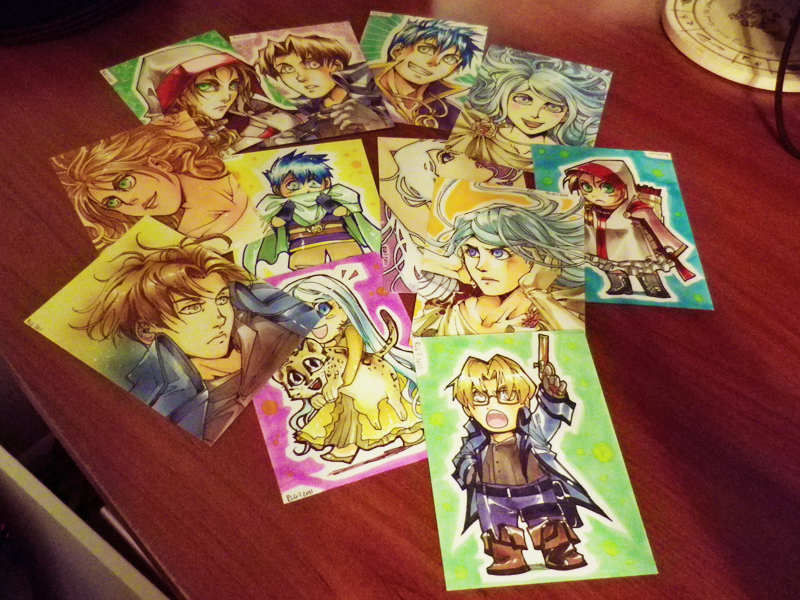 Best wishes,
Savannah