3.72
on
February 22, 2012
at
12:00 am
Hello everyone!
"Please."
Sometimes it doesn't take a lot of words…
This is the end of Chapter Three; I hope you have enjoyed it! Next week we will be posting guest art, and the week after we will start delving into the short stories, with guest pieces thrown in on Saturdays for a while. Chapter four will start mid-may. It will be quite the ride, I promise!
Speaking of Chapter Three- we are in our final countdown, with only four days left to pre-order! The book has grown a bit; and will now be a total of 84 pages. I'm not sure how it keeps getting larger, but I won't complain!
We've had lots of comments recently about the world Amya takes place in; and since it has been some time since Chapter Two was released, I thought it would be nice to post a map of Amya below. Chapter Four will take place in both Alba and Vicary, and will delve into some backstory of the world; so this will soon be rather relevant. Though it will be shown in the comic itself as well.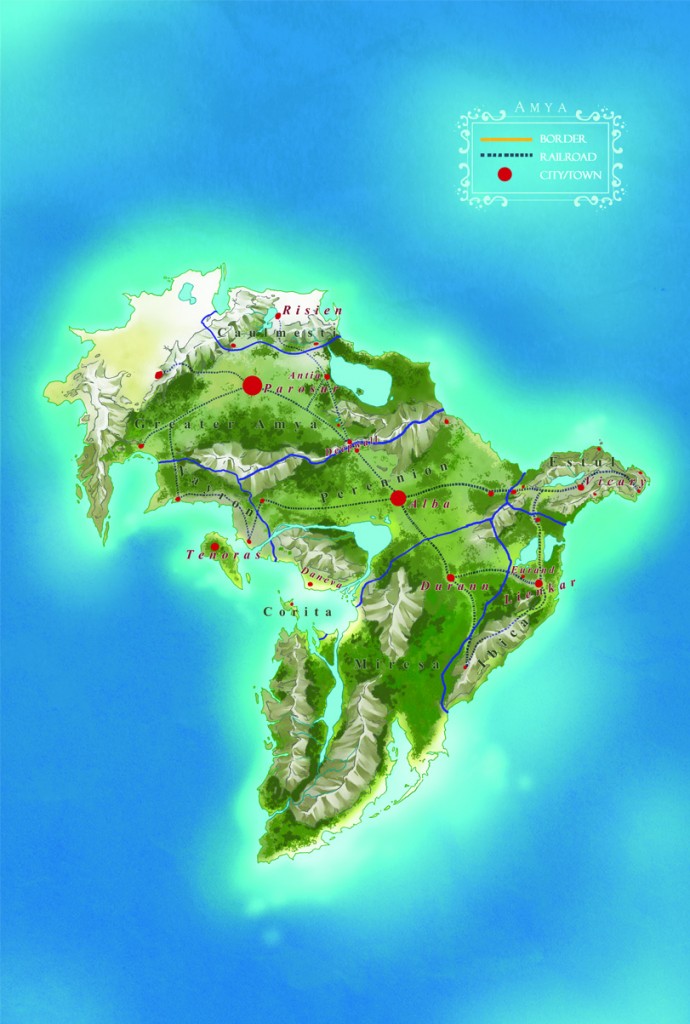 Thank you ever so much for all the lovely feedback we have been receiving! It does mean a lot to us.
Best wishes,
Savannah